Join our talent community
Receive up-to-the-minute job openings tailored just for you
Whether you're a new driver fresh out of school or a driver returning to trucking in need of supplemental training, NFI offers paid training programs for new CDL-A graduates. While in training, drivers will receive weekly pay, bonus opportunities, guaranteed home time, immediate benefits, and dedicated resources.


We Offer Training Programs For Student Drivers & New Drivers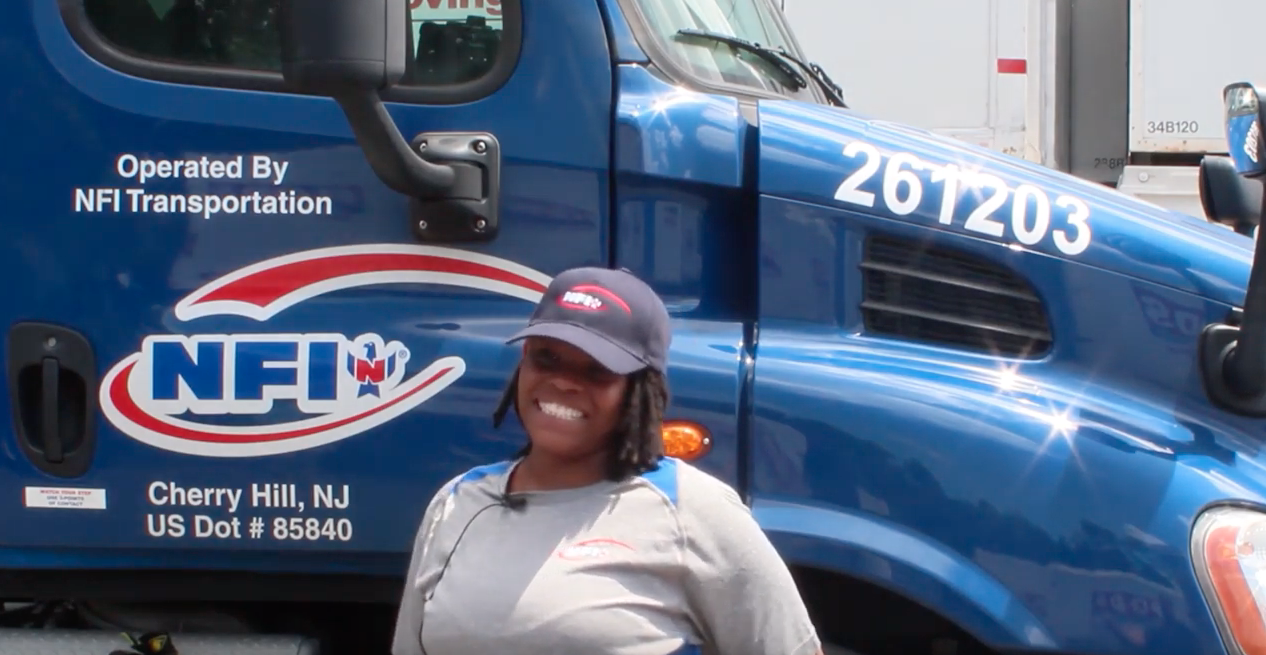 "I feel more confident, comfortable behind the wheel after doing my research
with NFI and being with a trainer for eight weeks."
- Latonya, NFI Driver
All NFI Drivers Are Eligible For:
Immediate Benefits – Health, Dental, Vision, Rx
401(k) with Match
Quarterly & Annual Safety Bonus
$2000 Driver Referral Bonus
Clean Roadside Inspection Bonus
Local On-Site Orientations
Start accruing PTO after 90 days of employment
Technology & Equipment:
Average Tractor Age Less Than 2.5 Years
Collision Mitigation Systems
Navigation
24 / 7 / 365 Driver Support
Why NFI?
Family-owned and operated since 1932
Continued Reinvestment in People & Equipment
Long-Term Customer Contracts & Relationships
Consistent Pay & Schedules
Opportunities for Advancement - Driver Trainer, Dispatch Operations
NFI basic driver qualifications include:
Minimum 21 years of age
Current Class A CDL from your state of residence
Six (6) Months of relevant Class A commercial driving experience or Recent Graduate from an Affiliated Truck Driving School
Acceptable references from past employers
Meet all DOT qualifications
Pass a DOT physical, including DOT drug screen
NFI Driver Expectations:
Perform all duties safely and responsibly
Following all federal and/or state laws, regulations, and/or customer rules, standards and guidelines
Physically capable to perform all job duties
Reporting problems with your truck, as well as accidents, traffic violations, and damage before and after route
Physical Requirements:
While performing the duties of this job, the associate will be required to move frequently, stand, walk, and sit. The associate is frequently required to use hands to touch, handle, and feel, and to reach with hands and arms. The associate must be able to regularly lift and/or move up to 50lbs/23kg and occasionally lift and/or move up to 100lbs/45kg. The associate must be able to legally operate a motor vehicle and safely and frequently enter/exit the vehicle as well as the rear cargo area
NFI is an equal opportunity employer/disability/veteran