Help us deliver smiles every day when you join Amazon's large network of carriers across the United States hauling freight directly with Amazon.
FREIGHT,SIMPLIFIED
Amazon Relay enables carriers to tap into our network, technology, and safety-first culture to build and grow their transportation businesses.
WHY WORK WITH AMAZON?
HIGH GROWTH POTENTIAL
Boost your growth with daily access to thousands of full truck loads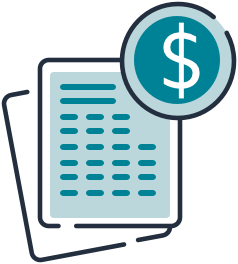 HASSLE FREE PAYMENTS
Amazon-generated invoices and real-time access to invoice history reduces manual work and ensures transparency.
WORLD CLASS TECHNOLOGY
Leverage our suite of technology tools to operate safely and efficiently.
FOR CARRIERS
Grow your business with a wide selection of work, hassle-free booking options, and faster payments.
Short-Term Contracts
Secure full work-weeks for your drivers, and grow your fleet by locking in guaranteed revenue for provided trucks with single or multi-week contracts several weeks in advance.
Post A Truck
Reduce empty miles and idle time by sharing when and where your trucks are available. Relay will automatically book loads matching your criteria so you can focus your time on growing the business.
Load Board
Enjoy a wide selection of exclusive work across Amazon's entire freight network with transparent, all-in pricing, and instantly book work with the click of a button.
Join the Amazon Freight Partner program for long-term, consistent work.
"The Amazon Relay [Load] Board is a dependable source of loads, and a great way to keep your fleet moving. Access to the Relay Load Board gives us the added peace of mind knowing our drivers are guaranteed work all year round."
FOR DRIVERS
Highly rated Relay for Driver app provides faster check-in, easy scheduling, and gives you real-time updates as your drivers are on the road.
Work schedule and notifications
Drivers get visibility to assigned work and real-time driver alerts for load cancellations.
Quick check-ins
Our automated facility check-in/out process and electronic in-yard instructions reduces driver dwell time at the gate and in the yards.
Commercial navigation
Truck-specific navigation that safely leads drivers to yard entry gates through commercial-friendly routes accounting for low bridges, weight limits, and other restrictions.
"Relay has been nothing short of amazing for our business. No haggle, no stress , just book and go. The rates are top notch. Our drivers love it because of the quality freight and really good lanes. Relay has made trucking fun and less stressful and I would personally tell anyone interested that relay is a no brainer . Moving freight couldn't get any easier."