Top drivers earn up to $89,000 | $7,500 sign-on bonus
Average pay: $1,270-$1,550 weekly
Home time: Every three weeks
Experience: 3 months or greater CDL experience
Job ID: 220775
Overview
Travel to various locations across the country to haul freight.
Paid flights to and from destinations.
Dry van trailer.
100% hand unload freight using rolltainers and a liftgate.
4-5 loads per week with multiple stop-offs per load.
Tuesday-Saturday or Wednesday-Sunday deliveries.
Drive within MD, NC, VA and WV.
3 weeks out and 1 week home.
Insight from drivers on this account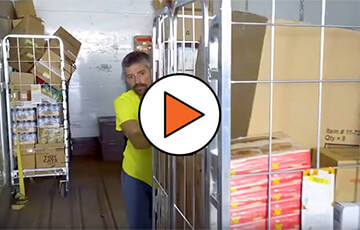 Pay and bonus potential
Mileage pay (practical mileage), stop-off and unloading pay.
Weekly paychecks.
Weekly performance pay.
Unlimited referral bonus potential.
$7,500 limited-time sign-on bonus in 12 monthly payments for experienced drivers.
Operating Area